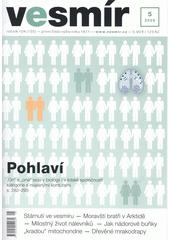 Alternatívne stratégie replikácie telomér. II., alebo, Keď dvaja robia to isté ... /
Článek se zabývá příklady řešení replikace a stabilizace konců lineárních molekul DNA a jejich klinickými a evolučními implikacemi.
Saved in:
Bibliographic Details
Main Authors:
,
Format:

Article

Language:
Slovak
Subjects:
Source:
Vesmír
0042-4544
Roč. 80, č. 8 (2001), s. 443-445
There are no holdings available in the MUNI libraries.